Classroom Attendance Reader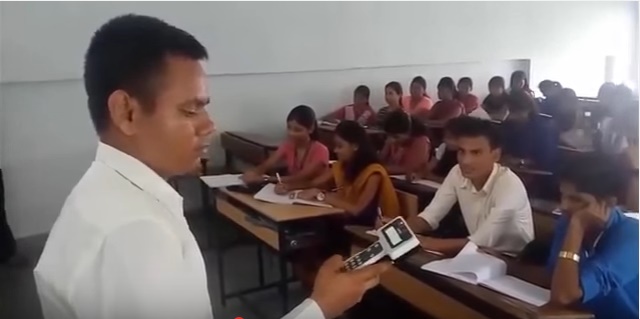 RFID HF Solutions for classroom attendance is simple, Versatile and cost effective. Hand held reader records classroom attendance in a jiff. Records attendance of 100 students in less then 5 minutes. Each student carries a RFID HF ID card.  Touching ID to the hand held reader records attendance. No proxy punching as total number of students present is shown on the display. 
RFID HF solution optionally stores subject and classroom location. Data is transferred to PC through USB or GPRS  Other applications are construction site attendance, event management, conferences, and is suitable for  RFID portable data collection. 
In a high rise building, entry to each floor is not secured as access to floors through elevator is not secured. DDS Elevator Access Control provides complete secured entry through elevator.  
A simple cost effective elevator access control authorizes use of elevator by authorized persons or authorizes access floor wise to authorized persons.
Elevator access control secures entry to each floor by allowing only persons living or working on that floor.
The system is flexible to allow access to persons living or working on different floors. For smaller buildings the access control allows use of elevator only by authorized persons.
This flexible access control can be used at the landing or on Car Operating Panel (COP).
Features: 
Floor wise/ Multi floor access
Access by time of day and day of week,
By pass access to specific floors during parties/ get together and
Customized feature.